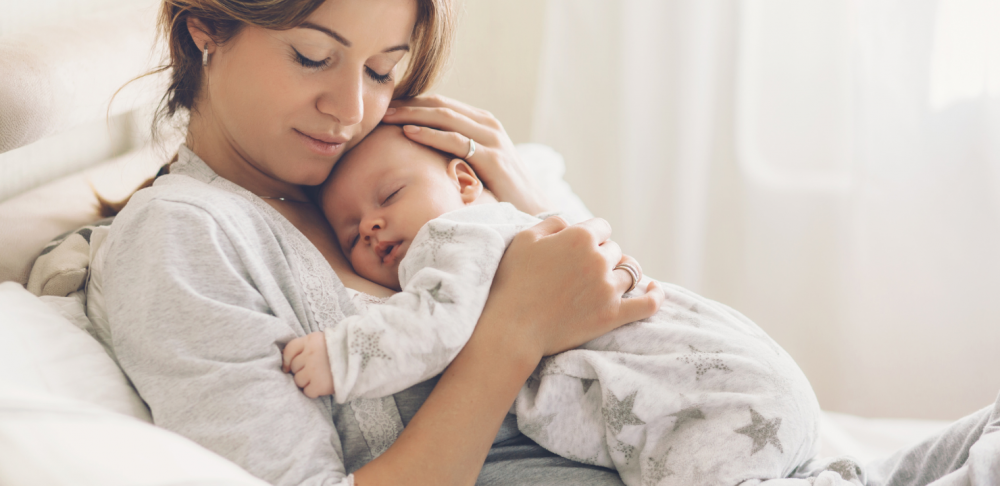 When an employee welcomes a child into the world, it's often a joyous occasion. It also comes with significant responsibilities, including ensuring the child's health and well-being. Securing health insurance for a newborns and newly adopted children is a crucial step toward safeguarding their health and providing the employee and their family financial protection against unexpected medical expenses. While they can bring much joy and happiness, new children can increase employees' stress, especially when dealing with logistics like finding health coverage. After all, health care services for newborns are among the most expensive medical costs. Without health insurance, employees could be responsible for expensive medical bills, creating financial strain on their growing families.
Thus, employers have an opportunity to impact employees on and off the job by providing needed benefits, including newborn and adopted children coverage options, and educating employees on special enrollment periods triggered by qualifying life events. Many employers are looking for ways to support their employees through every stage of the family-building process, so they can provide desirable benefits and educate employees about them to significantly impact employee productivity, happiness and overall well-being. These efforts can also strengthen an organization's attraction and retention efforts, improve employee quality of life and create an inclusive, healthy workplace.
This article provides an overview insurance coverage for newborns and adopted children and related employer considerations.
Insurance Coverage for Newborns and Adopted Children
Newborns start incurring health care expenses at birth. In addition to general wellness and preventive care, some may need further medical treatment or medications. This can lead to expensive and unexpected medical bills. Ensuring employees have health insurance for their newborns or adopted children can provide employees with financial security and peace of mind.
Employers should inform employees of the specifics of health insurance during pregnancy, birth and adoption; qualifying life events and special enrollment periods to insure their children; and the impact of marital status on newborns' coverage.
Health Insurance During Pregnancy, Birth and Adoption
Having health insurance during pregnancy, childbirth and adoption does not mean that coverage automatically extends to a newborn. For the first 30 days after a newborn's birth or a child's adoption, their care is covered under their mother's health insurance policy. However, this coverage ends on the 31st day.
Qualifying Life Event and Special Enrollment Period
Childbirth or adoption is a qualifying life event that triggers a special enrollment period. During a special enrollment period, employees can enroll in a health plan or change their current plan to add a child without needing to wait for open enrollment. The special enrollment period generally lasts for 60 days after a child's birth or adoption. Once enrolled, the coverage's effective date is retroactive to the child's birthdate. Failing to add a newborn or adopted child to a health plan during this period will result in the child not being covered by health insurance, and the parents must wait until the next enrollment period to change their coverage or add the child as a dependent, likely causing a gap in coverage.
Impact of Parents' Marital Status on Insurance Coverage
If the parents are married and both are insured, the newborn or newly adopted child can have dual coverage. In situations where a newborn or adopted child has dual insurance, the birthday rule determines which policy offers primary coverage and which is secondary. This rule is part of a set of rules known as coordination of benefits, which resolves questions about which health insurance plan is the primary payer. Under the birthday rule, the coverage of the parent whose birthday comes first in the calendar year is considered the primary coverage. This can impact the benefits the newborn or adopted child receives and the employee's out-of-pocket costs for copayments and deductibles.
If the parents are unmarried, the newborn or adopted child can typically go on either parent's insurance policy. However, obtaining coverage on the father's policy for a newborn may be more difficult because paternity must first be established in most cases. This can differ depending on the type of health coverage and state regulations.
Employer Considerations
When it comes to newborns and adopted children, ensuring employees have access to appropriate health care coverage for their children is vital. Organizations that offer employer-sponsored health insurance can take the following steps to make certain employees and their newborns or adopted children are covered:
Educate employees. It's essential to educate employees on how to secure health insurance coverage for newborns and adopted children. This can include educating employees about qualifying life events, communicating enrollment periods, explaining the enrollment process for adding dependents to existing health plans, and providing required plan documents and enrollment forms. Encouraging employees to plan ahead by notifying HR or their insurance provider promptly after childbirth or adoption can help avoid potential coverage gaps.
Review health plans. Organizations can review their health coverage to confirm they include dependent coverage. They can also review plan documents to better understand and educate employees on the enrollment process and how to add a newborn or adopted child to an existing policy. This can help avoid potential delays or complications in securing coverage for new children.
Communicate enrollment periods. Inform employees about specific and special enrollment periods for adding dependents to their health plans. Timely communication is crucial so employees are aware of deadlines and don't miss the opportunity to enroll their newborns or adopted children. Provide employees with clear guidelines, instructions and required documentation when they're approaching enrollment deadlines.
For organizations that don't offer employer-sponsored health insurance, there are still various options available to employees to obtain coverage for newborns and adopted children, including private health plans. It's important for these employers to educate employees about their health care options to ensure their children obtain the coverage they need. This may include the application process, income thresholds and other resources to assess their options. In addition to private health insurance plans, the following are examples of options available for employees and their newborns or adopted children:
Marketplace health plans—Childbirth and adoption qualify for a special enrollment period under both the Affordable Care Act and state marketplace health plans. This means employees can enroll in or change their coverage due to childbirth or adoption. Individuals must apply within 60 days of their child's birth or adoption. Individuals who already have a marketplace plan can add their child to their coverage by updating their marketplace application within 60 days of the child's birth or adoption.
Medicaid and Children's Health Insurance Program (CHIP)—Some employees and their newborns may qualify for medical coverage under Medicaid or CHIP. These programs provide free or low-cost health coverage to individuals, including pregnant women. If employees are eligible during their pregnancy, they'll receive coverage for 60 days after giving birth. However, after 60 days, they may no longer qualify for coverage under Medicaid or CHIP and may need to find new coverage. They can enroll in a federal or state marketplace plan during this time to avoid coverage gaps. State Medicaid and CHIP agencies will notify employees if their coverage is ending.
Summary
Employers can demonstrate their commitment to the well-being of employees and their families by proactively guiding them through the various health insurance coverage options for newborns and adopted children. Educating employees about their rights, qualifying live events, special enrollment periods, enrollment timelines and eligibility criteria for different programs can help ensure that employees and their children receive the coverage they need and avoid any gaps. By empowering employees to make informed decisions about their children's health coverage, employers can help foster a positive work environment, improve productivity and strengthen their attraction and retention efforts.
For more health care resources, contact ThinkTank Insurance Partners today.