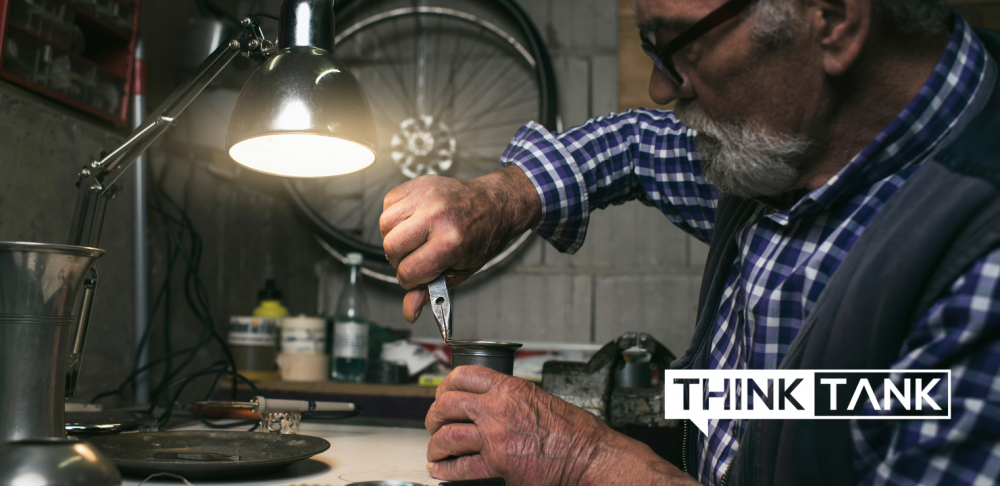 As we mentioned in the last article, healthcare costs have been rising consistently over the years, putting a tremendous financial strain on both employees and employers. But alas, a movement is taking shape. With the rise of innovative health insurance solutions and technological advancements, employers and employee benefits agencies are fighting back against the traditional healthcare system.
At ThinkTank, we believe that the traditional healthcare system is broken, which is why we specialize in alternative funding methods that can reduce costs, improve outcomes, simplify HR and benefits administration, and ultimately improve the health and productivity of the workforce.
Here is a quick checklist to help you identify a benefits opportunity in your business:
Have you considered self-funded, level funded, or captives?
Is your plan different from your competitors?
Was your plan customized to fit your unique needs?
Does your benefits plan save you money and retain employees?
Are you avoiding the trend of rising premiums and reduced coverage?
Did multiple experts contribute when implementing your benefits plan?
Is your benefits enrollment process efficient and electronic?
Does your benefits plan have a focus on prescription drugs and value-based pricing for healthcare providers?
Does your benefits plan include a concierge service?
If you answered "no" to any of these questions, there is an opportunity to improve your employee benefits program.
So, how exactly does ThinkTank help employers spend less and get more from their health care spending? The process starts with understanding the hidden cost drivers and hidden savings opportunities. We work with employers to uncover these drivers and opportunities and create a plan for savings, cost control, and predictability. This plan is then rolled out, refined, and optimized to ensure maximum results.
The 5 Steps
There are 5 steps to gaining control of your health care spend. Firstly, uncover the hidden cost drivers. Secondly, uncover the hidden savings opportunities. Thirdly, create a plan for savings, cost control and predictability. Fourthly, roll it out. Finally, refine and optimize. With ThinkTank by your side, you'll have the tools you need to take back control of your healthcare costs and ensure that your employees receive the benefits they deserve. Let's break down each step below...
1. Uncover
All it takes is a desire to peak under the hood. What exactly is causing your health care increases to happen? And when you know where to look, what you find can often be quite surprising.
2. Discover
Cost containment tools allow you to uncover hidden savings that you may have previously missed.
3. Plan
Once cost drivers and savings opportunities have been identified, you can now build a customized plan to execute to achieve maximum savings.
4. Execute
Employees are a critical component to a successful execution. When they feel in control of their health care spend, and know how to use the plans to their advantage, everybody wins.
5. Optimize
Since you can now look under the hood of your companies health insurance spend, you are now armed with more data than ever before, making optimizing for both company and employee a possibility.
In conclusion, rising healthcare costs are a concern for all employers. But with ThinkTank and our alternative funding methods, you can fight back against the traditional system and reclaim the premiums that have been taken away. By uncovering hidden cost drivers and savings opportunities, creating a plan for savings, cost control, and predictability, and refining and optimizing the plan, you can ensure that your employees receive the benefits they deserve while also spending less on healthcare.